You asked and we listened! Five By Five now has a virtual tip jar!  We appreciate every gift and we THANK YOU from the bottom of our hearts! 

$FiveByFiveBandVA on Ca$h App 
@FiveByFiveBandVA-22306 on Venmo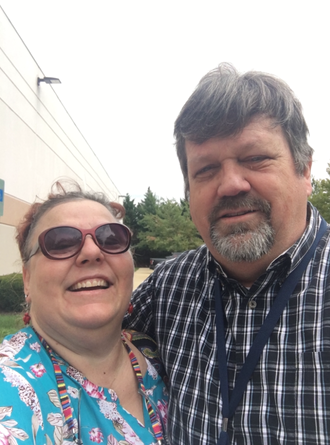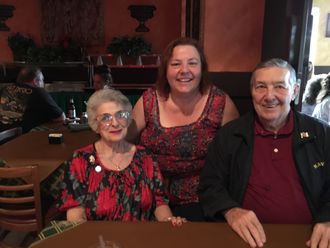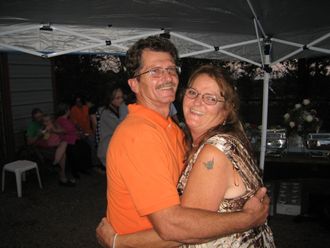 Last Minute Gig! Five By Five will be at the Woodbridge Moose on Friday June 10 from 7-11pm. Get your dancing shoes on and come on out to dance and sing along with us! We're still in their new big ballroom and it's a great time for all!  Make sure to call in advance if you need any special accommodations! 
 This gig is dedicated to the memory of a good friend and former co-worker of Vicki Marie - Rick Peay.  
Woodbridge Moose lodge 583 9612 Fernedge Lane Lorton VA 22079 
Five By Five is back at O'Brien's on June 25, we're looking forward to seeing all our friends and family! Party starts at 8pm. Bring your dancing shoes and an appetite for some wonderful Irish favorites and cold drinks!
This gig is dedicated to the memory of our friend Sam McCutchen. (pictured above with his lovely bride Mary)
O'Brien's 360 Broadview Avenue, Warrenton VA 20186
Blue Ridge Seafood is the place to be on Sunday June 16! Five By Five will be there for the first time this year and we can't wait! Bring an appetite and thirst, cause Blue Ridge is the best place for all your seafood favorites. Come prepared to sing along, cause we've missed you terribly! Party starts at 3pm weather permitting! (as this is an outdoor venue, make sure you check with Blue Ridge in the event of rain.) 
This gig is dedicated to the memory of our friend Nanne Wright 
 Blue Ridge Seafood  15704 Lee Highway Gainesville VA. 20155
FULL CALENDAR BELOW
Shows
Five By Five Entertainment is a promotional company providing the best in Live music, Karaoke and DJ services for your entertainment. From the Acoustic Duo Joint Venture, to full four and five piece powerhouse rock and country bands, we provide live music that specializes in recognizable, fun, dance easy listening music from the 40's through today. 

Click for a sample of Five By Five!   https://www.facebook.com/FiveByFiveVarietyRock/videos/10204559462334499/
 Please check with the venues for any changes in the event of weather or other circumstances that might affect the time or schedule of the performance.